‹ Back to overview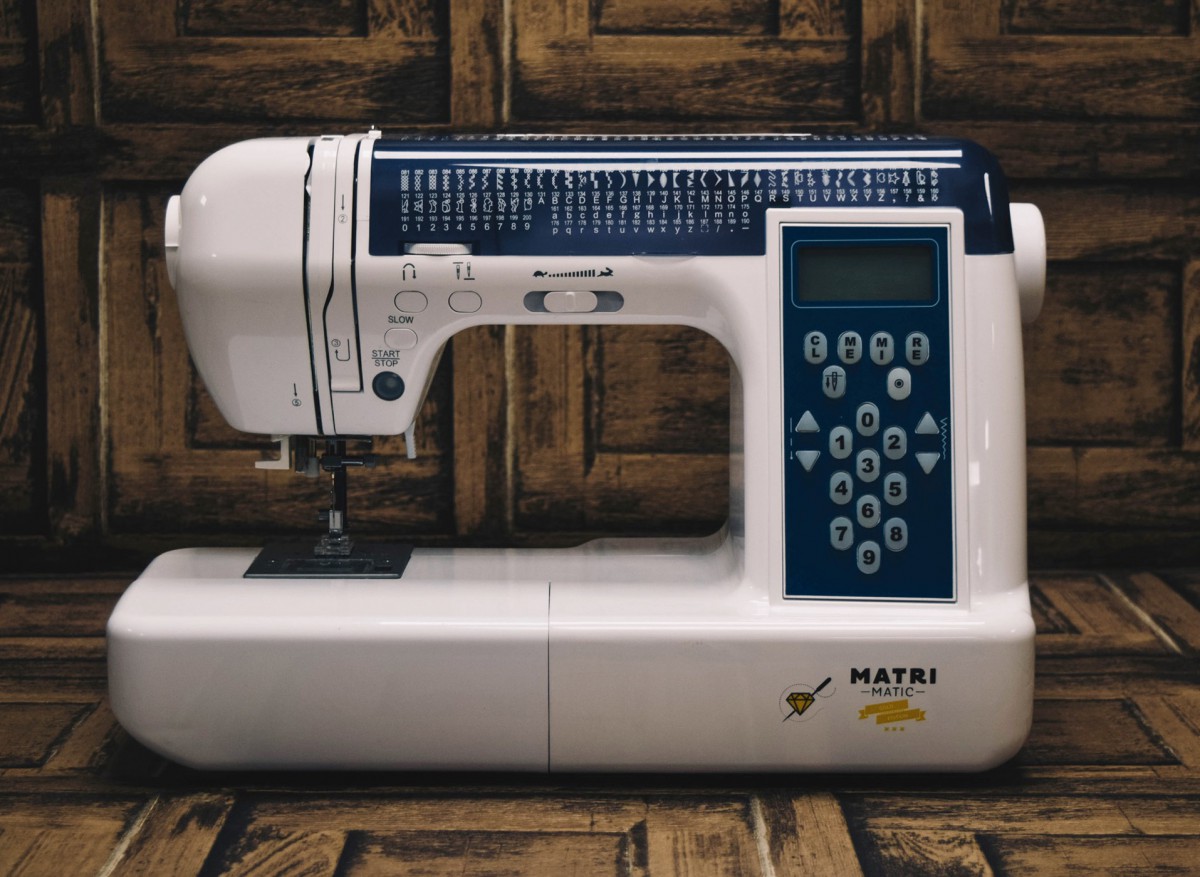 Matrimatic Gold
Our top model in the Diamond serie!
Sewing machine for the demanding seamstress and/or quilter
Matrimatric Gold, an electronique high quality machine for domestic use for professional results. Do you want quality, performance and reliability? Choose the Matrimatic Gold sewing machine, topmodel from the Diamond series, without doubt it will satisfy all your needs as creative sewist or quilter.
Main features of the Matrimatic Gold:
Electronic machine with strong motor
Sews through thick and thin, leather, jeans and silk
LCD screen, information on stitch, stichlength, width and which foot to use
Excellent for quilting
Rotating hook (vertical)
Extra long free arm
Automatic needlethreader
Threadcutter
Automatic 1 step buttonhole
start/stop stitches
Use of twin needle
Accesorie box
Can be used without footcontrol
Speedcontrol
Needle stop up or down
Adjustable foot pressure
Feeddogs can be put down
Complete sewing machine with 5 extra feet, needles etc.
Strong but light metal frame for durability
Main stitches:
200 stitches
Eight professional buttonholes
Lots of quiltstitches
Lots of stretch and overlock stitches
Alfabet (CAPITALS and small letters)
Numbers
Lots of nice embroidery stitches, including crossstitches
Most stitches are adjustable in height and width
Programming stitches is possible
Accessoires:
Needles
Bobbins
Needleplate screwdriver
Screwdriver set
Brush/seamripper
Blindseam foot
Overlock foot
Zipper foot
Buttonhole foot
Zigzag/embroidery foot
What you should know:
Lightweight but heavy enough that machine stays on the table 7,2 KG
Large space between foot and machine (ideal for quilting)
Large stable machine 42 cm x 20 cm x 29 cm
Strong quality machine with metal frame for durability and power.
Extra large extension table
Very easy to use with memory function
Matrimatic the quality brand from Matri since 1929
3 years warranty
‹ Back to overview